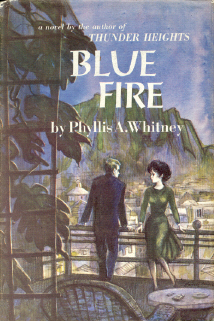 From the jacket
When Susan Hohenfield journeyed from Chicago to Africa, the scene of her childhood, she was in turn ecstatically happy and filled with apprehension. Married less than a week to a man she adored but scarcely knew, Dirk Hohenfield, she feared the first encounter with her father, for whom she nursed a terrible bitterness in her heart. Niklaas van Pelt loomed in her mind as the ogre who had driven Susan and her mother from his home and later served a term in prison for smuggling diamonds.
But during the first weeks in her new home it was not her father who disturbed her. For this dignified and intelligent man she began to feel compassion and even love. Other people, however, intruded into her life and her marriage, threatening to destroy both.
One such intruder was John Cornish, a writer who had helped send her fate to prison, and was now on hand to plague Susan and the old man about an unsolved mystery. A second was the blond and clever Mara Bellman. "I'm neither mad nor a fool," she announced Susan. "I'm in love with Dirk and in the end I mean to have him back." When Susan's husband began to behave strangely, suggesting that as a child she might have been implicated in the theft of a diamond, she was even more confounded. She struggled to remember the past in an effort to cope successfully with the present.
Soon it became apparent that Africa was not the innocent place of her childhood memories; it was charged with fear, intrigue and the fierce craving of men for sudden wealth. Susan was to believe that there was no one she could trust fully, not even her husband. As the mystery deepened and secrets from her own past were revealed to her, her courage and resourcefulness were put severely the test.
Jacket design by Barry Martin
Copyright 1961
Appleton-Century-Crofts, Inc. New York, NY
Library of Congress Card Catalog No. 61-6489
ISBN: N/A


Website content is not to be Duplicated or Distributed.
Except where otherwise noted, all text and graphics on this Web site are © Philip W. Tyo. Written permission must be obtained from Philip W. Tyo before using any text or graphics from this site, either in printed material or other Web sites. By using this Web site, you agree to these Terms of Use and this website Privacy Policy.

Copyright © Philip W. Tyo 1999-2010
This site was created by Philip W. Tyo. All rights reserved.