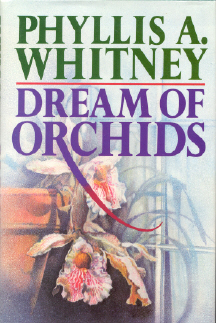 From the jacket
When Marcus O'Neill came into Laurel's Long Island bookshop, she had no idea of the new road he would open for her. Only when Marcus picked up a copy of her father's latest novel did premonition strike her.
Clifton York had left her mother when Laurel was a small child, and she had never heard from him since. She had pretended she didn't care, but fed her own secret anger by reading his books, following his career, keeping old pain alive.
When Marcus explained that her father was his friend, that Cliff York had an urgent need for his eldest daughter, and that there might not be much time left for him, Laurel was forced to a decision.
The trip down the Florida Keys set the stage for all that awaited her in Key West's Old Town-intrigue that involved sunken treasure, modern piracy, and a burgeoning new love. She must deal not only with two surprising half sisters, still tied the glamorous mother who had died mysteriously a year before, but also with the strange and evil orchids that were to threaten Laurel and her new love, and eventually lead to nightmare.
Jacket illustration by Linda Fennimore
Jacket typography by Julie Linden
Copyright 1985
Doubleday & Company, Inc. New York, NY
Library of Congress Card Catalog No. 85-8014
ISBN: 0-385-19601-6


Website content is not to be Duplicated or Distributed.
Except where otherwise noted, all text and graphics on this Web site are © Philip W. Tyo. Written permission must be obtained from Philip W. Tyo before using any text or graphics from this site, either in printed material or other Web sites. By using this Web site, you agree to these Terms of Use and this website Privacy Policy.

Copyright © Philip W. Tyo 1999-2010
This site was created by Philip W. Tyo. All rights reserved.