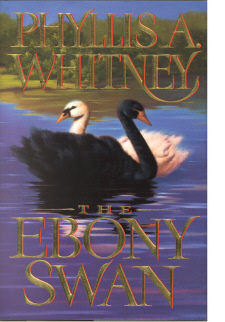 From the jacket
Susan Prentice is a woman alone. In the past six months her father has died, she has called off her engagement to a cynical young doctor she no longer loves, and she has begun to question the ethics of the medical profession of which she is a member.
Now at a crossroads in her life, Susan decides to make contact with her maternal grandmother whom her father had forbidden her to see since Susan's mother's death from a tragic fall almost twenty-five years earlier.
There are so many questions she wants to ask - about her mother and her own dimly remembered childhood on Virginia's eastern shore. Susan is also determined to get acquainted with her grandmother, a reputedly difficult woman, on her own terms.
Traveling across the country to the lush Southern land of her birth, Susan has no way of knowing that her entire life is about to change irrevocably. Once there she discovers that her mother's death may not have been an accident and that her return has caused anxiety among people who fear what may lie dormant in Susan's memory.
Jacket illustration by Brent Watkinson
Jacket typography by David Gatti
Copyright 1992
Doubleday
New York, NY
Library of Congress Card Catalog No. 92-4384
ISBN: 0-385-42443-4


Website content is not to be Duplicated or Distributed.
Except where otherwise noted, all text and graphics on this Web site are © Philip W. Tyo. Written permission must be obtained from Philip W. Tyo before using any text or graphics from this site, either in printed material or other Web sites. By using this Web site, you agree to these Terms of Use and this website Privacy Policy.

Copyright © Philip W. Tyo 1999-2010
This site was created by Philip W. Tyo. All rights reserved.