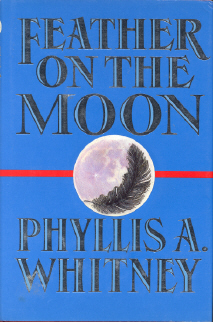 From the jacket
I must warn you that I hope this child will not prove to be yours. It is to my interest, Mrs. Blake, that she not be. But I must be sure, if that's at all possible...
Jennifer Blake can still vividly remember the day when, momentarily distracted by an odd young woman, she left her three-year-old daughter, Debbie, unattended in a grocery cart. When she turned back, the child had vanished. The police believed the strange woman Jennifer had seen was part of an organized team.
Over the years, their search for the kidnappers-and for the missing Debbie-proved fruitless. Jennifer, who had lost her husband earlier in a tragic climbing accident, returned to the home of her deaf parents, anguished and shocked. Now, seven years later, Jennifer has found hope...hope in the startling words of Corinthea Arles. The wealthy Mrs. Arles has telephoned from Victoria, on Vancouver Island. It seems she has seen Debbie's photograph and believes the little girl may be living in her own home - through circumstances she would prefer to explain to Jennifer in person.
From the moment Jennifer arrives in Victoria, she is caught up in events over which she has little control. Is the child-now named Alice-Corinthea Arles's long-lost great-grandchild, who stands to inherit a vast fortune? Or is she really Jennifer's own lost daughter? Amid a maze of family intrigues, buried secrets, and unexpected romance, Jennifer Blake is determined to uncover the truth.
Jacket illustration by Linda Fennimore
Jacket typography by David Gatti
Copyright 1988
Doubleday
New York, NY
Library of Congress Card Catalog No. 87-6692
ISBN: 0-385-24286-7


Website content is not to be Duplicated or Distributed.
Except where otherwise noted, all text and graphics on this Web site are © Philip W. Tyo. Written permission must be obtained from Philip W. Tyo before using any text or graphics from this site, either in printed material or other Web sites. By using this Web site, you agree to these Terms of Use and this website Privacy Policy.

Copyright © Philip W. Tyo 1999-2010
This site was created by Philip W. Tyo. All rights reserved.