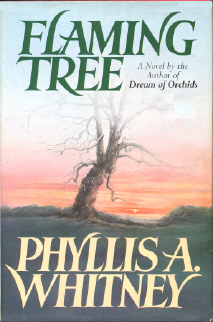 From the jacket
The obscure figure knelt in the shadows, watching the pair running too near the edge of the cliff. For one desperate moment they struggled. And then all was silent, save for the rhythmic pounding of the waves…
When Kelsey Stewart, seeking solace in the wake of her son's death and her subsequent divorce, accepts an invitation to visit a quiet seaside inn, she becomes immersed in the plight of Jody Hammond, the young boy who fell from the sea cliff and is now tragically brain-injured. Kelsey is urged to help in Jody's rehabilitation, and she feels that this may be the key to helping her bring her own troubled heart back to life.
Her determined efforts bring new hope for the boy's recovery. And Kelsey experiences a joyous reawakening of her own spirit, fueled by her growing love for a man who, unexpectedly, rekindles the fires of her long-dormant emotions.
However, as Kelsey's involvement with Jody and his family deepens, an astonishing mystery unfolds, leading Kelsey to suspect that the boy's anguished condition is not solely due to his accident. It is a mystery that will lead Kelsey to a forbidding place known as Flaming Tree-and a dark secret that now lies buried deep within Jody Hammond's tormented memory.
Jacket illustration by Linda Fennimore
Jacket typography by David Gatti
Copyright 1985
Doubleday & Company, Inc. New York, NY
Library of Congress Card Catalog No. 85-1601
ISBN: 0-385-23095-8


Website content is not to be Duplicated or Distributed.
Except where otherwise noted, all text and graphics on this Web site are © Philip W. Tyo. Written permission must be obtained from Philip W. Tyo before using any text or graphics from this site, either in printed material or other Web sites. By using this Web site, you agree to these Terms of Use and this website Privacy Policy.

Copyright © Philip W. Tyo 1999-2010
This site was created by Philip W. Tyo. All rights reserved.