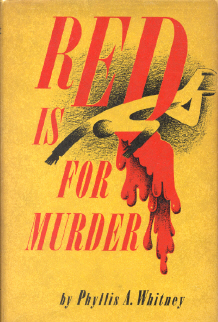 From the jacket
How does it feel to be in a big department store after customers have hurried home and the lights have been darkened so that eeriness reigns over the vast reaches of the floors? To Linell Wynn, who writes sign copy for Cunninghams', such a scene has always seemed perfectly natural until the day that murder walks the floors at dusk.
The matter-of-factness of the police as they question people whom she knows, works with every day, does nothing to dispel the feeling that they are only temporarily holding back the powers of darkness. Evil has struck once--and evil is hovering, waiting to strike again. Steeling herself, giving herself courage against it, she is still unprepared when she stumbles upon death for the second time.
Things which have familiar everyday significance suddenly assume a strange unnaturalness and terror surrounds her. Before that terror can be vanquished, Linell, herself, stands face to face with death.
Copyright 1943
Ziff-Davis Publishing Company Chicago/New York
Library of Congress Card Catalog No. 43-16386
ISBN: N/A


Website content is not to be Duplicated or Distributed.
Except where otherwise noted, all text and graphics on this Web site are © Philip W. Tyo. Written permission must be obtained from Philip W. Tyo before using any text or graphics from this site, either in printed material or other Web sites. By using this Web site, you agree to these Terms of Use and this website Privacy Policy.

Copyright © Philip W. Tyo 1999-2010
This site was created by Philip W. Tyo. All rights reserved.