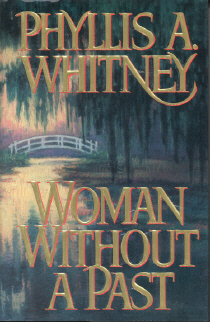 From the jacket
Successful young mystery novelist Molly Hunt, raised by adoptive parents on Long Island, is stunned when a chance encounter leads to a startling revelation. She is apparently the daughter of the aristocratic Mountfort family of Charleston, South Carolina, kidnapped as an infant from their home-and has an identical twin sister. Overwhelmed, Molly journeys south to solve the puzzle of her beginnings.
In Charleston, Molly meets a cast of characters that both intrigues and disturbs her: her delicately lovely long-lost twin; her reclusive mother, driven past sanity by the loss of her infant daughter yet unwilling to accept Molly as her own; her mother's stern cousin, now the family patriarch, doubtful of Molly's identity and suspicious of her motives; and his tiny, enigmatic wife, a psychic who channels the spirit of a man who died mysteriously on the Mountfort estate a generation before.
As Molly searches Mountfort Hall, the family's historic plantation, for the truth of her own origins, she comes to realize that the secrets of her troubled family's past have a strange and powerful hold on the present. Her reappearance in the lives of the Mountfort clan sets in motion events that threaten the family's very existence-as well as her own.
Jacket illustration by Scott Gordley
Jacket typography by David Gatti
Copyright 1991
Doubleday
New York, NY
Library of Congress Card Catalog No. 90-3860
ISBN: 0-385-41784-5


Website content is not to be Duplicated or Distributed.
Except where otherwise noted, all text and graphics on this Web site are © Philip W. Tyo. Written permission must be obtained from Philip W. Tyo before using any text or graphics from this site, either in printed material or other Web sites. By using this Web site, you agree to these Terms of Use and this website Privacy Policy.

Copyright © Philip W. Tyo 1999-2010
This site was created by Philip W. Tyo. All rights reserved.