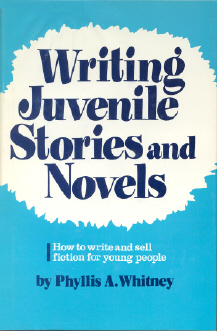 From the jacket
Best-selling fiction writer Phyllis A. Whitney, author of more than thirty juvenile novels and mysteries and twenty adult novels, believes that "to reach young readers today and persuade them of the joy and satisfaction of meeting characters on a printed page," the writer's skill must be greater than ever. In this practical book, she offers beginning and experienced writers the kind of specific advice that will help them achieve publication.
WRITING JUVENILE STORIES AND NOVELS is a helpful analysis of all aspects of writing for young people, from short stories to teen-age novels. The author describes the techniques aspiring juvenile writers must acquire to produce salable short stories and book-length fiction, and uses her own successful novels for illustration. Her chapters cover such important subjects as getting story ideas; characterization; settings; plots; beginnings and endings; emotion and immediacy; first drafts -- and revisions. She also suggests how writers can discover the types of juvenile writing best suited to their abilities, experience, interests and background, and offers helpful advice on establishing good work habits, keeping note-books for works-in-progress and future writing, marketing manuscripts, the special taboos in writing for children today, and, most important, attitudes and outlooks that will contribute to a writer's success.
In a valuable chapter on specialization, Phyllis Whitney discusses the most popular categories in present-day fantasy, the mystery novel, modern American stories, ethnic novels, historical novels, foreign settings.
Copyright 1976
Phyllis A. Whitney
The Writer, Inc.
Boston, MA
Library of Congress Card Catalog No. 76-3581
ISBN: 0-87116-098-6


Website content is not to be Duplicated or Distributed.
Except where otherwise noted, all text and graphics on this Web site are © Philip W. Tyo. Written permission must be obtained from Philip W. Tyo before using any text or graphics from this site, either in printed material or other Web sites. By using this Web site, you agree to these Terms of Use and this website Privacy Policy.

Copyright © Philip W. Tyo 1999-2010
This site was created by Philip W. Tyo. All rights reserved.